| | |
| --- | --- |
| Pastor's Blog | |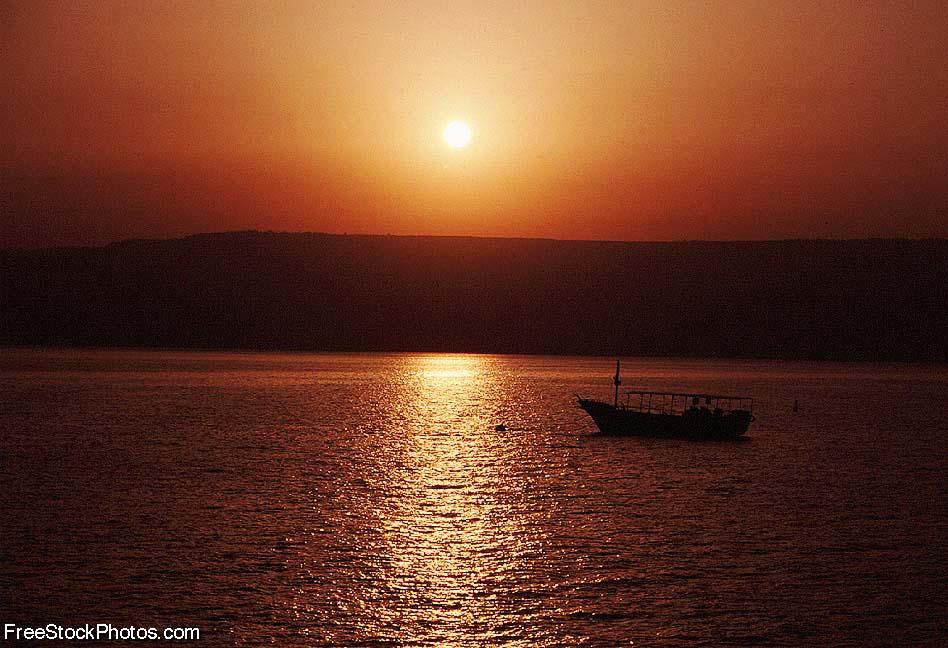 "The Lord said to Moses, 'Give these instructions to the Israelites: When you come into the land of Canaan, which I am giving you as your special possession, these will be the boundaries.'" (Numbers 34:2 NLT)
Providentially, God engineers the lay of the land to develop our spiritual maturity. In all possible coordinates, He lavishly provides for His children.
In the desert, God is our Delight. We can be cheerful even in wilderness meanderings. We can survive any situation, relying on our Travel Companion.
At the Dead Sea, God is our Life. Satan is a thief out to steal hope, kill joy, and destroy enthusiasm—his pleasure is our pain. But God's purpose is peace. When we walk through life's dark valleys, if we gaze beyond towering mountains we can envision the bright future God promises.
At Scorpion pass, God is our Praise Song. Unbelievers call such locations "God-forsaken," but we have learned better. Wherever we live, maintaining a thankful attitude is God's will for all who love Christ's name. In stressful environments, Jesus teaches us how to sing.
When life's sea is wide and our boat is small, God is our Captain. The Mediterranean need not intimidate us. On the coastline of "impossible situations," we can count on accomplishing infinitely more than we dare pray or dream. In stormy waters, our Savior keeps us on an even keel.
At the Sea of Galilee, God is our Teacher. Mount Hermon's melting snow flowed into and out of a harp-shaped lake, reminding us that God wants us to receive and distribute grace. If we think getting makes us happy, we should try giving!
At the Jordan River, God is our Joy. Rivers of living water cascade through our trusting heart. Thrilling convictions of unseen realities flow through our innermost being.
At Jericho, God is our Victory. God conquered that "invincible" city for Israel, and He captivates us to march in Christ's triumphal procession. By faith, we can claim the territory heaven has assigned us and win our battles even before they are fought. God gives us a guaranteed conquest formula—Jesus + Any Problem = Victory.

If we find it difficult to be thankful for the topography, we should remember God is the Land Lord. Our Father knows what is best for us, so we can trust Him and be humbly grateful. Whatever our address, God is our Home.
Johnny R. Almond
Pastor, Hull's Memorial Baptist Church - Friends on a Journey of Faith
Author, Gentle Whispers from Eternity—Scripture Personalized
http://GentleWhispersFromEternity--ScripturePersonalized.com/
This devotional based on day 91 of Gentle Whispers from Eternity
Book available at Amazon.com